Introducing – Kidywolf by Belgian firm Nespart
Kidywolf by Belgian firm Nespart is a Belgian brand founded by a group of childhood friends. It is a brand 100% dreamed of in Belgium. KIDYWOLF is a company that strives to provide quality products for young people. They believe in the importance of family, sharing and conviviality values ​​that are crucial when raising children so they can live happy lives with meaning at every turn; however play should not only be entertaining but also encourage physical development as well mental attitudes such social skills or emotional stability through open-ended exploration without judgement from others (or themselves).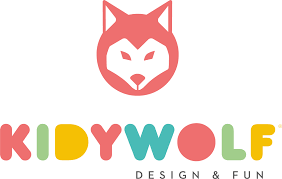 Kidy
We decided to create a new brand that offers Design and Fun toys.
KIDYWOLF was born at the beginning of 2019 and will continue to amaze you.
"KIDY" is about those young children who are not yet teenagers.
Wolf
For the wolf, the family is essential, as for us. They live in packs and take care of each other.
Wolves are tolerant animals and accept other lone wolves into their pack.
To find out more about stocking or where you can buy Kidywolf by Belgian firm Nespart please contact us – find out how here.